Creating real value for airport partners worldwide.
Realterm is the leading owner and developer of on-airport infrastructure. We own and manage the largest on-airport air cargo real estate portfolio in North America with 17 million square feet of property and developments at 37 airports.
Infrastructure dedicated to the movement of air cargo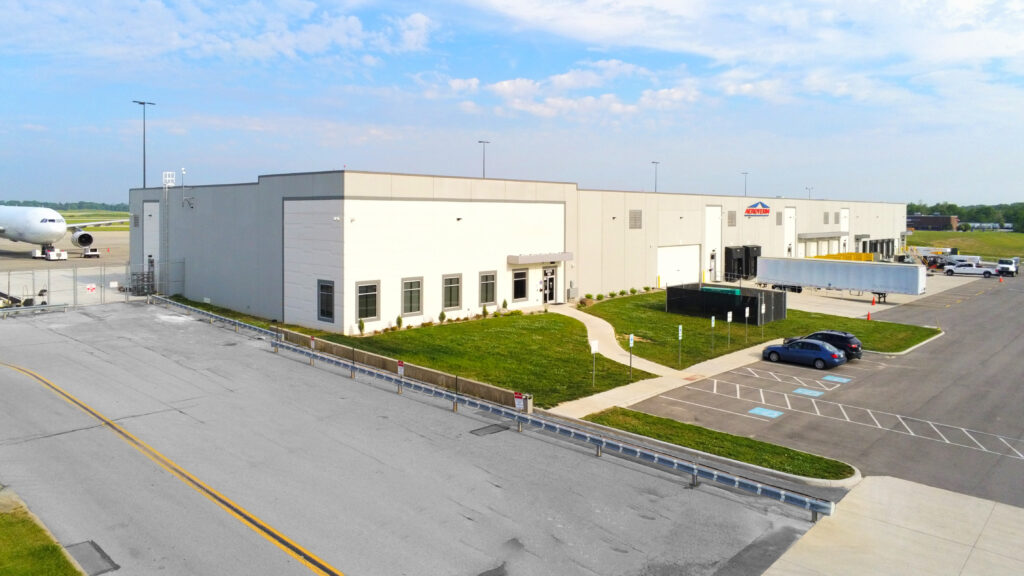 We invest in buildings dedicated to the movement of cargo, aircraft and people both on and near-airport environments. Properties in our portfolio meet the needs of on-airport logistics and logistics-related users, while providing our partners with attractive risk-adjusted current yields. Realterm utilizes its leadership position in the air cargo industry, key relationships and development expertise to maximize the value of the existing assets and expand our airport infrastructure portfolio.
Sustainability and Operations
Recognizing that the transportation sector is a high energy user, we work to be a good steward of the environment and the communities in which we operate, implementing strategies that positively impact the logistics sector. We mindfully integrate environmentally responsible procedures across all global regions by taking a proactive sustainability approach. We remain sensitive to delivering these green initiatives while balancing the economics of the project costs and long-term operational expenses to deliver an environmentally sensitive yet cost competitive investment.
Contact the Airport Infrastructure Team